Travel
now browsing by tag
Posted by:
FitPro
| Posted on:
October 20, 2011
There have been a few questions popping up lately on how fitness professionals actually select and book a teaching vacation.  If you're unsure on how the community or the travel program works ==>CLICK HERE<==
You'll go to module 1 of the Fit Pro Community tutorial.  It's all about finding things including finding and booking the Fit Bodies Teaching Vacation Opportunities… If you want to sign in for the full tutorial, login to your Fit Pro account and look to the lower end of the right border to sign yourself in.
Posted by:
FitPro
| Posted on:
July 6, 2011
Denise put together a blog post within Fitness Pro Travel laying out the simplest of ways to find and book a teaching vacation that will say you thousands of dollars on a Caribbean resort stay.  The info is valuable enough that I'm re-posting here.
(to view Denise's post at FPT – Add her as a "friend" and then check her blog)
~~
This site becomes very easy to maneuver once you realize the top left side of the page is your search engine.  Below please find your basic steps to book your trip to paradise.
Step 1 – sign into your Fitnessprotravel.com account
Step 2 – Top left corner – under search – you may either use the drop down menu for a particular resort or first choose a country to travel to or a date, click the orange find button.
Posted by:
FitPro
| Posted on:
March 10, 2011
We just started our first round of premium account renewal notices for the Fitness Pro Travel Community.  Can't help but to feel a little nervous as the renewal rates can tell a great deal on how the service is viewed.
So far it's a pretty good start.  I think most, once they see the added value beyond just supporting a cool and valuable fitness industry program, have a pretty easy time with that decision.
The process of seeking those renewals is always a work in progress.  Tweaking wording and adjusting the "renewal special offer" to receive the most positive response.  Consistency in any continuity program is essential and allows for a compounding interest effect as a certain percentage of new accounts continually join the premium accounts ranks each month as well.
So, through all this thought that goes into each step of the renewal process.  The tweaking of messages to best highlight the many benefits that…  Read More …
Posted by:
FitPro
| Posted on:
January 25, 2011
Image via Wikipedia
I recently contacted all of the fitness professionals who have upgraded their accounts at Fitness Pro Travel to a premium type.  I did this just to remind them of the many benefits that come with the upgraded Fit Pro accounts.
They are essentially VIP's of the community and get a bit of hand holding and personal support in addition to the benefits that naturally come with the premium account types.
I posted the bulk of the contact message I sent below…  (not mentioned, but noticed each year by the premium account holders… renewal always includes discount opportunities for the next years membership as well as discount opportunity for travel on ANY available dates.)
Posted by:
FitPro
| Posted on:
August 6, 2010
When people join Fitness Pro Travel and utilize the teaching vacation program brought to the community by Fit Bodies,
Inc., they most often go through the necessary steps in order to save a buck or two on a great vacation. That buck or two is actually is often more than a thousand.
Everyone likes to save money on travel and vacation, fitness professionals are no exception.
I want to point out a couple methods today that will take that all-inclusive vacation for the fit pro and more than double the savings.  These are often overlooked, but are simple, costs little to nothing, and are available to you at all times.
Multi-Week Teaching Vacation Booking – While the weekly fees remain consistent for each resort, the relative expense of the overall trip goes down with multiple weeks booked.  This is likely obvious to most and is done frequently, but worth a mention/reminder.
Airfare for yourself and a guest is often around $1000 round trip. Booking a teaching vacation for one week spreads this expense over the 7 days. That would be about $143 per day.  When you book a second teaching vacation week you not only get what I fill is a full vacation time, but you also still spend only the same amount on travel.  Over 14 days that averages to $71 per day.
If you and your guest are traveling to one of the family resort locations and you are vacationing with a couple of children, this travel expense savings/value is even more dramatic.
Benefits of Joining FPT Groups – Every member account with Fitness Pro Travel is able to join one group. Premium accounts may join many.  The benefits that comes from group membership can vary depending upon the specific group.  When you join one of the Fit Bodies resort location groups you are setting yourself up for potential savings.  Often discounts are offered specifically to group members or potentially access to a special opportunities.  Simply click on the tab at the top of each page to display all group options.
**When you sign up for a group, you are required to remain in that group for 60 days before your account is allowed to leave and join another.
**Members of the Medallion and Enterprise groups receive 5% and 10% discounts on all items separate of travel found within the Fitness Pro Travel site.  (certain trainings that equates to several hundred dollar discount)
I encourage you to get active in the community to take advantage of the many benefits and suggest you take advantage of these two simple steps to ensure you receive the best value when you take your all-inclusive teaching vacation.
Related articles by Zemanta
Posted by:
FitPro
| Posted on:
February 22, 2010
We are a couple days into the launch period of v2.0 platform upgrade at the Fitness Pro Travel website.  I always find launch periods interesting as they generally contain special offerings for short periods of time. Incentives like that tend to have prospective buyers quite a bit more active during the specified time.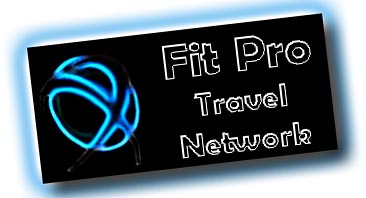 It hasn't been any different the past three days at FPT and I'm guessing the activity will stay high over the next three while the launch period continues.  Our 50% discount offer for upgraded membership (discount ended) seems to be appreciated and has had many visitors visiting their accounts and doing what we'd hoped, upgrading… All Good.
In addition to seeing the statistics of the many fitness professionals accessing their accounts during this time, my mailbox has definitely been filled with many more questions.  My account blog is where i try to publish most so all can see, but I'll share the following as it seems to be on everyone's mind to some extent.
It's understandable. The website changes will have some small affect upon all accounts.
So, lets see if I can take a quick crack at answering the question, "Which Fit Pro Membership Level is right for me?" (or variations of that questions anyways)
Posted by:
FitPro
| Posted on:
December 17, 2009
I'm certain we all have it in our mind that we must represent Fit Bodies, ourselves, and our profession well while providing an exchange for services with a working vacation.  Do you have this same thing in mind during the travel portion of your trip?
This topic is not coming up because of issues with any of the Fit Pro Travelers.  It happens to be on my mind because I caught a radio interview with a Travelocity representative this morning.  They spent some time talking through a 2009 traveler rudeness report, which I think we might all find rather interesting.
1600 travelers took part in the rudeness survey.
Here is a the take from the Hipster Travel Guide: Overall, people hate sitting next to smelly passengers (No. 1 answer at 40 percent) and people with the Swine Flu or at least exhibiting coughing, sneezing and hacking, 30 percent.)